SLOW AND STEADY WINS AMAZE – The Labyrinth Wooden Maze Game is a game that teaches patience, control balance, and to be steady with precise movements. The set consists of a box with a maze on top with holes and a steel marble. Your objective is to try to tilt the playing field to guide the marble to the end of the maze, without letting it fall into any one of the holes. It is a challenge to find the shortest path and complete the puzzle in the fastest time!
UNIQUE GAME DESIGN – The Labyrinth game features a safely enclosed maze surface. The movement of the ball on the maze can be controlled by tilting the board. The ball cannot be taken out of the enclosed board making it perfectly safe for kids.
GAME OF MENTAL AND PHYSICAL SKILL – This unique maze game is a puzzle game that tests your skills and helps improve concentration, hand eye coordination, and perception while offering hours of fun and challenge no matter what the age is. Truly classic fun for the whole family! Easy to play anywhere and by anyone, making it a perfect game for the home, classroom or playroom.
PERFECT GIFT: A perfect gift for your lovely children or grandchild! Which can easily substitute for video games, this game will get your kids to put down electronic gaming devices. A nice addition to your indoor game collections like chess, carrom, hoola-hoop etc.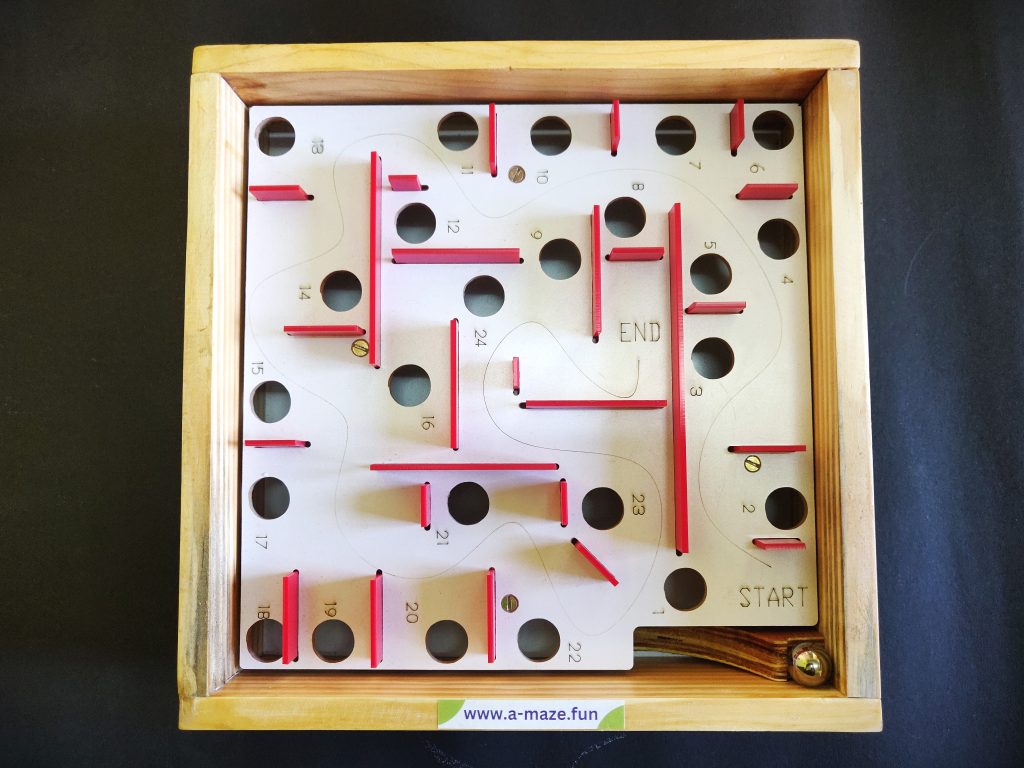 Amaze Labyrinth Stand Accessory

Looking for a way to take your Amaze labyrinth game to the next level? Look no further than the Labyrinth Stand! This innovative accessory adds a new dimension to your gameplay experience by elevating the game to a height of 1 meter from the ground. This stand provides increased stability and elevates the game to a more comfortable and immersive height for a truly exhilarating gameplay experience. Constructed with high-quality materials, the stand is designed to withstand frequent use and can be easily assembled and disassembled, making it perfect for indoor and outdoor play.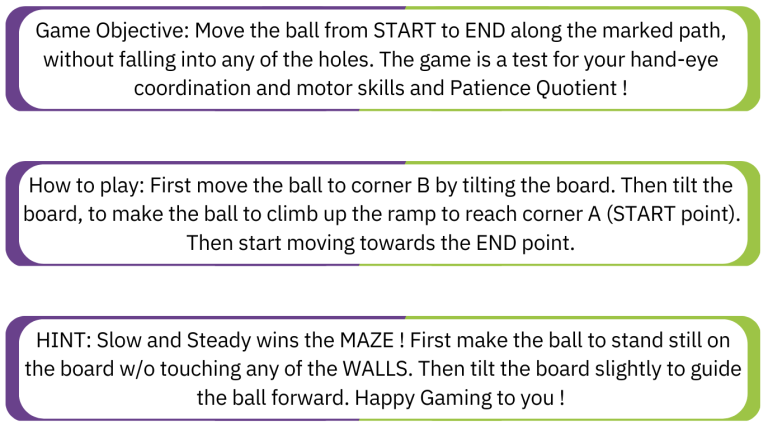 DETAILED HINT: The key to mastering the MAZE is to first learn to bring the board to a FLAT (untilted) position first. If the ball is able to stand STILL on the board without touching/Leaning on any of the walls, then only it means the board is flat. Any forward movement should be attempted by FIRST BRINGING THE BOARD TO FLAT POSITION and then use very small tilts to move the ball forward.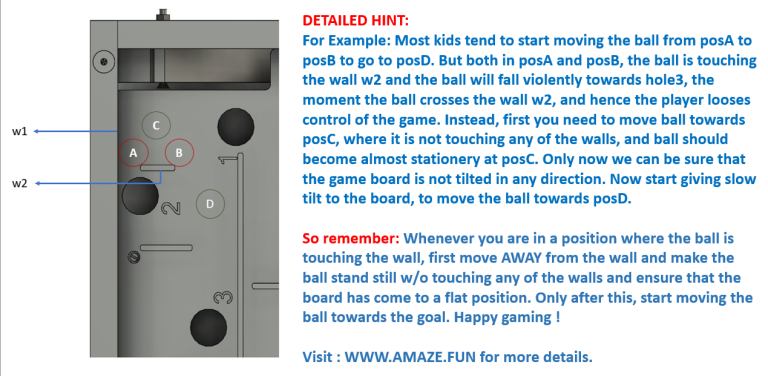 Amaze Labyrinth Game Play Video