SLOW AND STEADY WINS AMAZE – The Labyrinth Wooden Maze Game is a game that teaches patience, control balance, and to be steady with precise movements. The set consists of a box with a maze on top with holes and a steel marble. Your objective is to try to tilt the playing field to guide the marble to the end of the maze, without letting it fall into any one of the holes. It is a challenge to find the shortest path and complete the puzzle in the fastest time!
UNIQUE GAME DESIGN – The Labyrinth game features a safely enclosed maze surface. The movement of the ball on the maze can be controlled by tilting the board. The ball cannot be taken out of the enclosed board making it perfectly safe for kids.
GAME OF MENTAL AND PHYSICAL SKILL – This unique maze game is a puzzle game that tests your skills and helps improve concentration, hand eye coordination, and perception while offering hours of fun and challenge no matter what the age is. Truly classic fun for the whole family! Easy to play anywhere and by anyone, making it a perfect game for the home, classroom or playroom.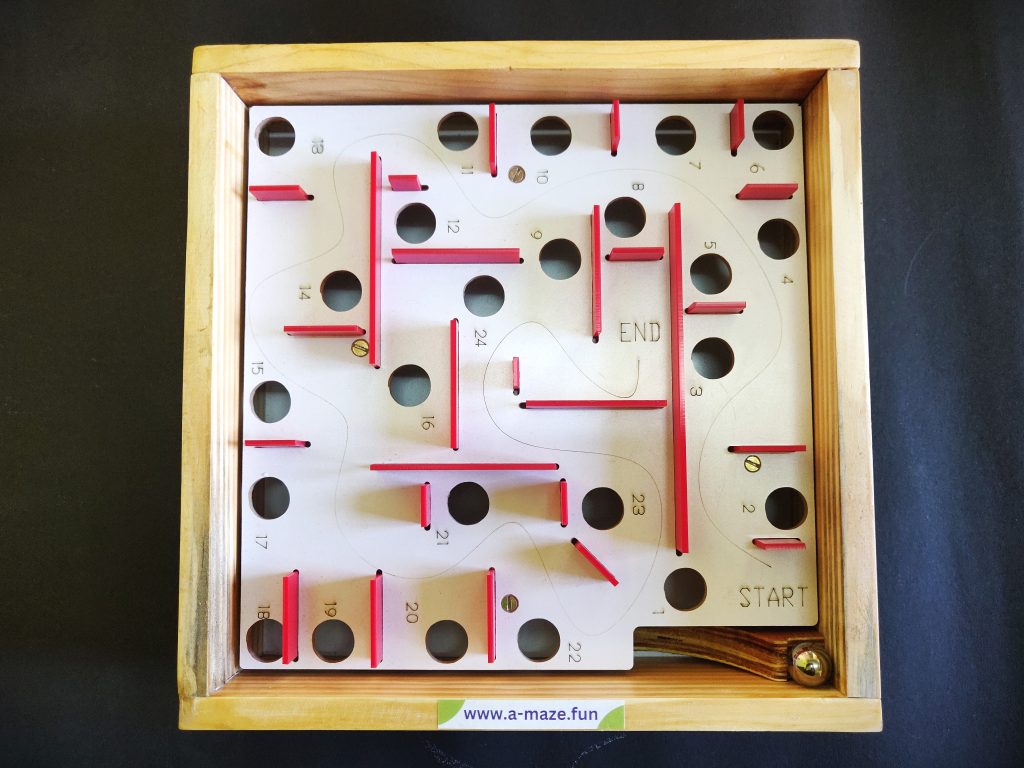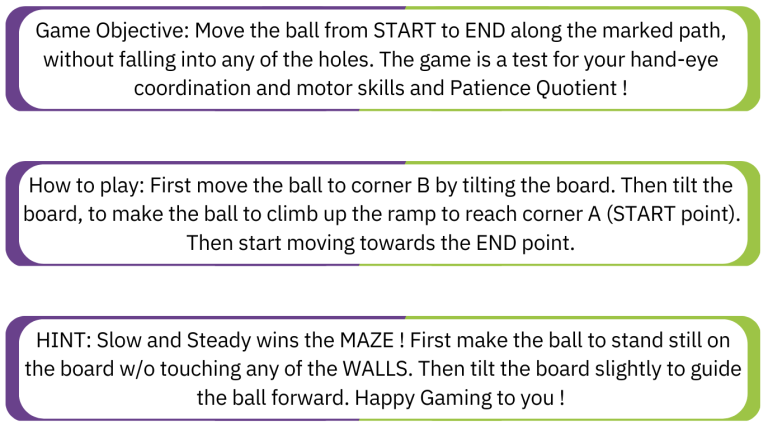 Amaze Labyrinth Game Play Video